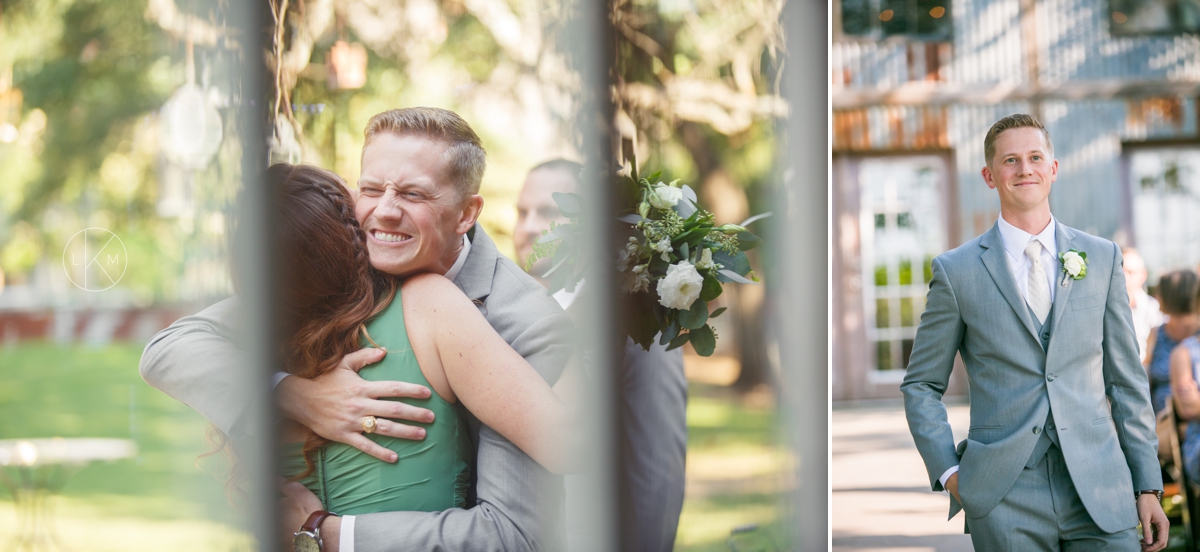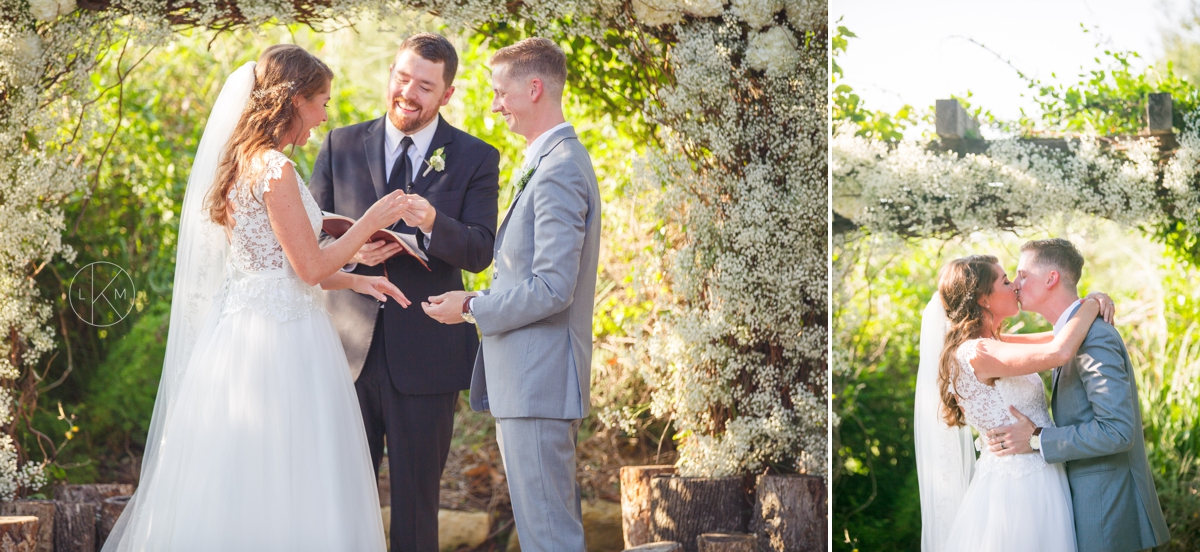 The first look was one of the most precious. The couple being nonsense "lets just have fun" kind of people seemed to sink into the moment alone--reading their vows to eachother and breathing in the first real moments of the wedding day. Their affection and eagerness was palpable. From there we swayed into wedding part pictures, family portraits and all the relaxed, casual moments with the VIPs. Can we just take a moment to note that First Look's are crazy intensely game-changing? It was, at least, for Eric & Katie. They had been on the fence but experiencing that space of sweetness and unprompted freedom and privacy--it set the tone of joy for the day!
The ceremony time approached and the bride made her way back to the room to freshen up and cool off a little. (It was a warm one that day). Guests trickled in and the bride watched eagerly from above through the window of the bridal parlor. Because the timeline had provided these margins of space to just breath and enjoy eachother, she used this pamper time to give a few letters to her girls. Good grief were those notes special!
Because we been able to capture so many of the signature portrait moments and enjoyed family time, bride and groom grabbed a few relaxed moments in creme de la creme late afternoon light and then surprised the guests by joining cocktail hour early and doing a super special receiving line--welcome their guests personally into the dining hall!
The rest of the night was spent eating yummy food, enjoying cake and being merry. (note the Baylor Stadium Groom's Cake!)