I was drawn to Laura's previous work with its dreamy posed shots and lively candids. Once I reached out to her, Laura showed a genuine excitement to shoot our wedding in Winter Park. We instantly clicked over the phone. She took interest in Kyle's and my story, and wanted to document our engagement and wedding--her first in Central Florida! ~ Megan, Bride
Megan + Kyle wanted their engagement session in Orlando to be classy, shnazzy but personal and authentic. Kyle is a chef and culinary teacher and Megan is Rollins College Associate Event Director. With their refined taste and Megan's acute sense of planning, we were able to meet for coffee the morning of their session, cover a few details, talk timeline, catch up on a bit of their love story and prep for the evening's engagement session around winter park. We grabbed a few casual shots with their fur baby in the rain in the courtyard of Barnie's Kitchen and then reconvened a few hours later all gussied up and ready to strut their stuff in Winter Park. Shout out to Armando's for graciously letting us get cozy in their classy restaurant and messin' with their wine glasses.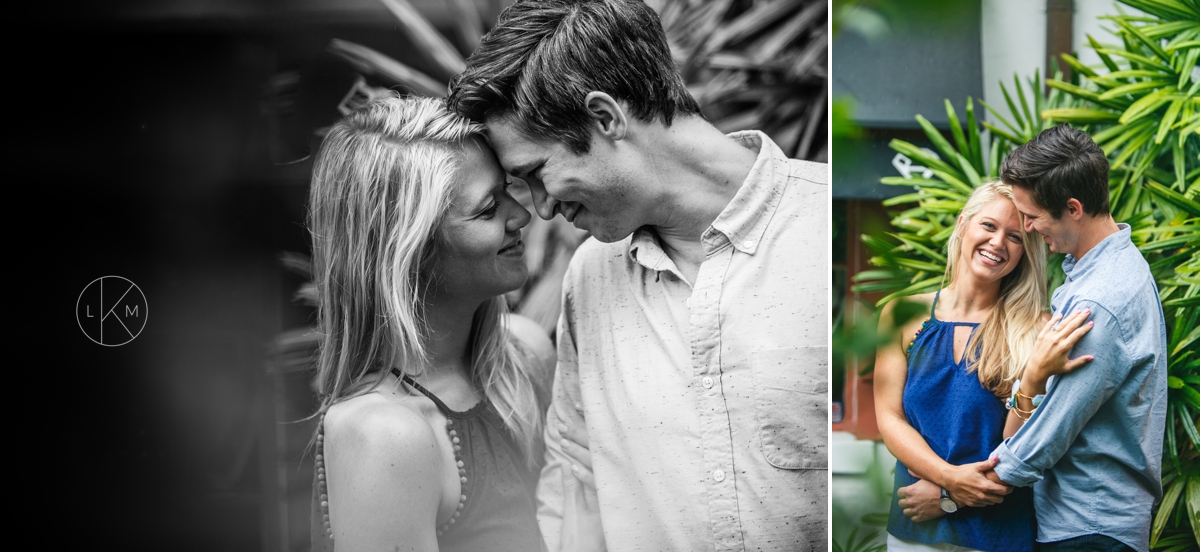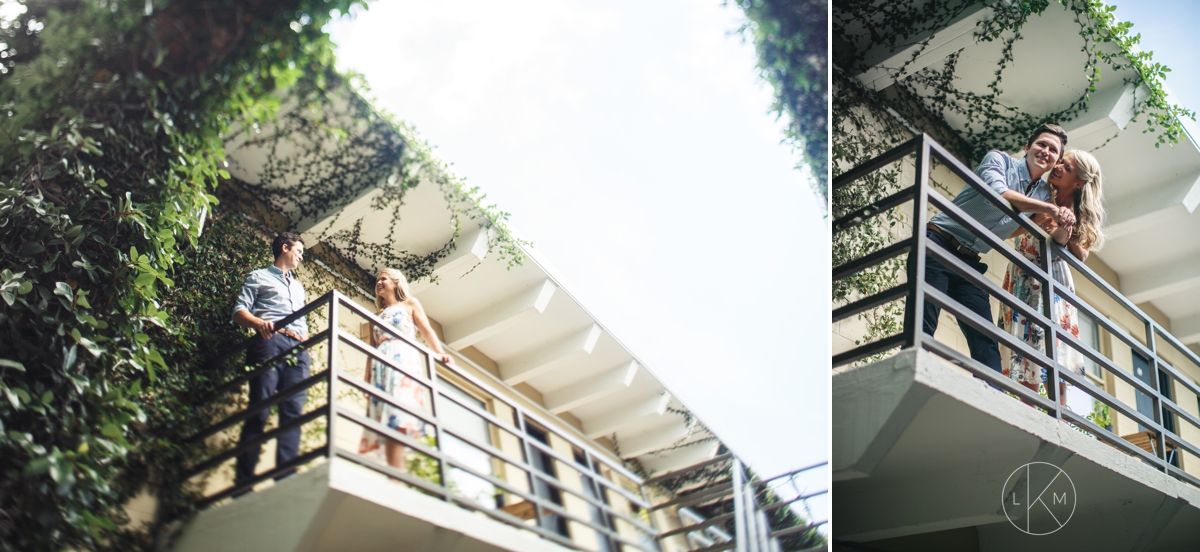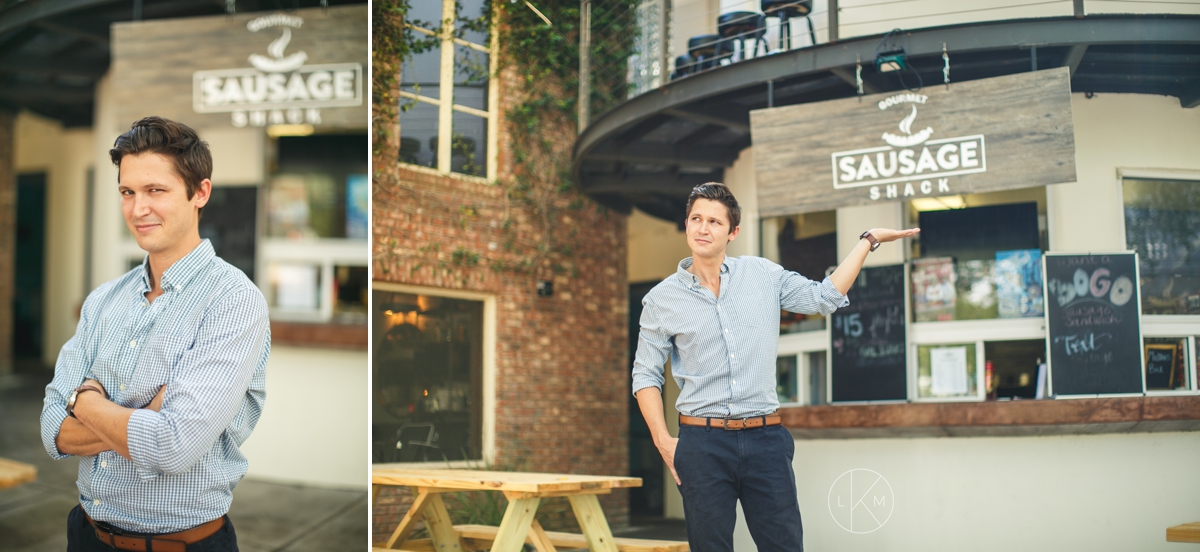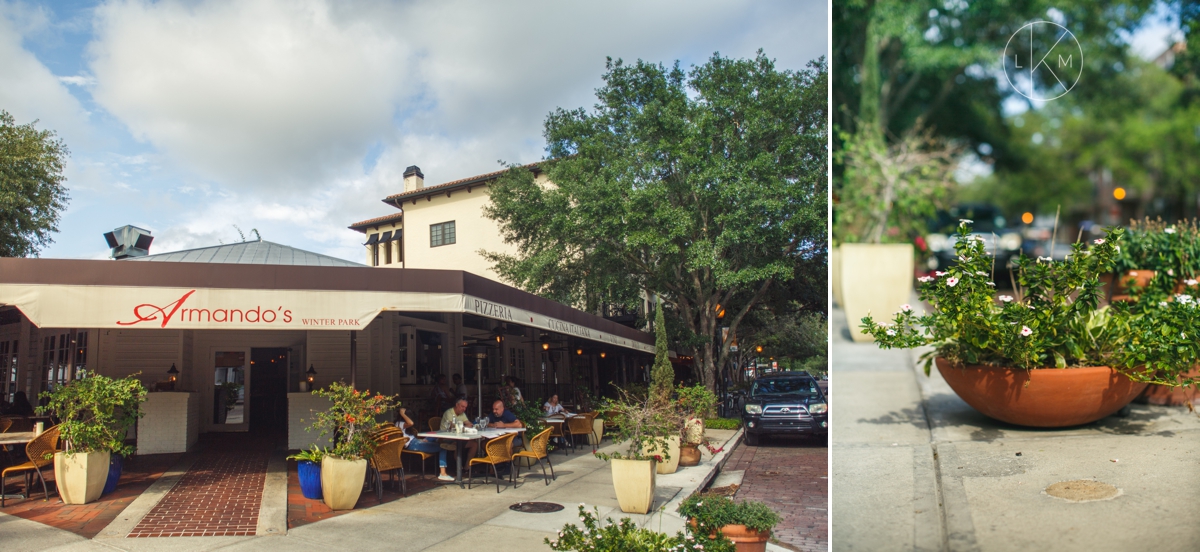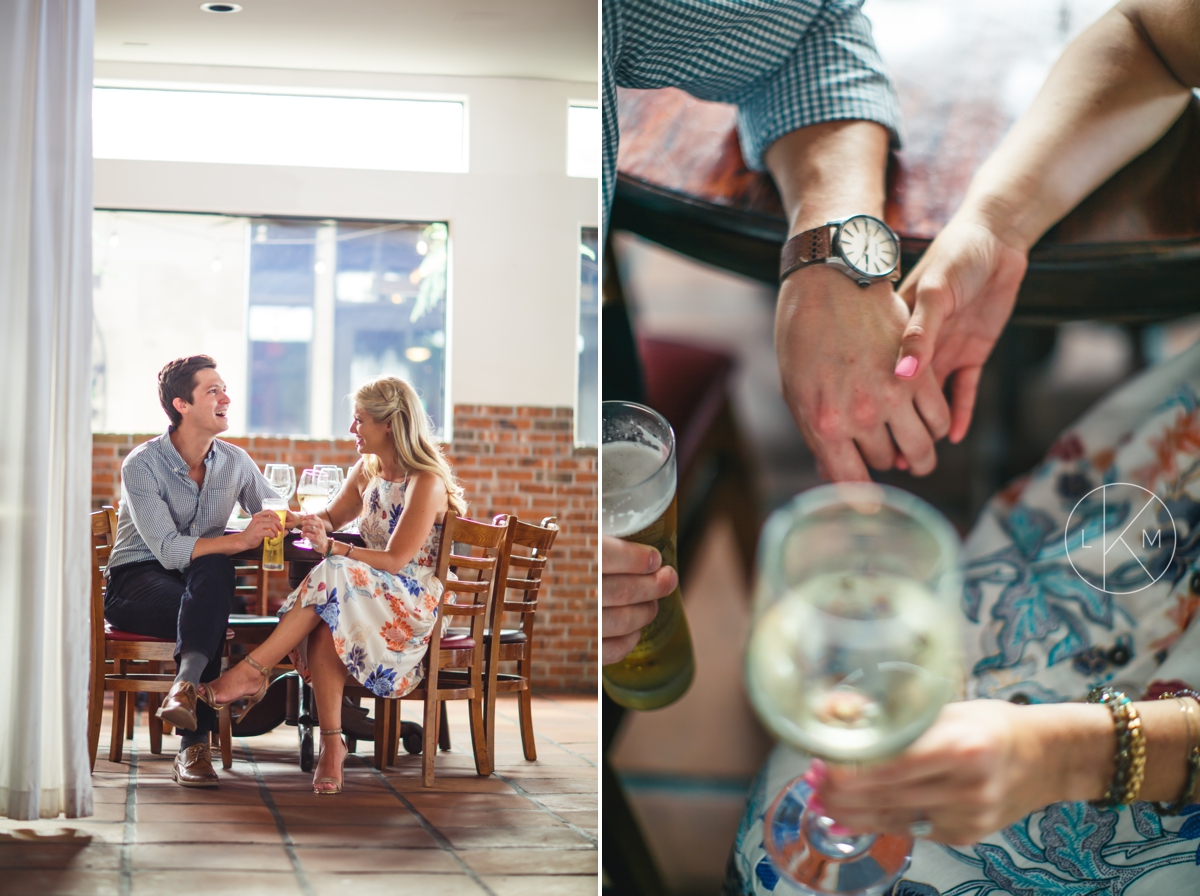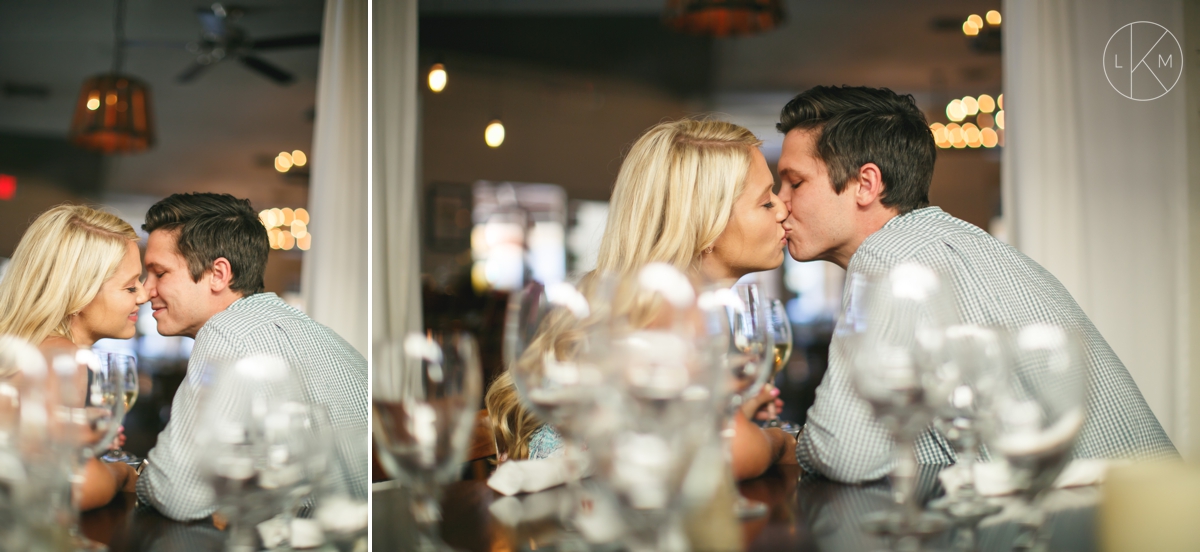 "We had several highlights with LKM and they started at our engagement photo shoot. I highly recommend arranging one prior to the wedding so you can get to know your photographer and learn how to pose you and your partner's bodies for the best shots. Laura took us under her wing, and by the end of that day, we were completely in sync with each other!" ~ Megan + Kyle
We couldn't have asked for a classier couple to be our very first #LKMorlando lovebirds! Thank you so much! See PART TWO of their engagement session in Kraft Azalea Garden's here!
// NOTE TO OUR READERS & NEWLY ENGAGED //
Hi! If you are newly engaged, take note! LKM has officially launched LKM in Orlando! We are providing wedding and engagement session packages for Central Florida couples at no extra travel cost! It is our new travel hub -- our new place of adventure and plan to be out once every fall/winter and spring and summer seasons! Inquire HERE to check on dates for our next Orlando visit!